October is one of my favourite months, alongside December and March due to
all the things I love about Autumn
and most importantly, Halloween. 2015's October offering has been awesome for a number of reasons. Here's an round up of what went down!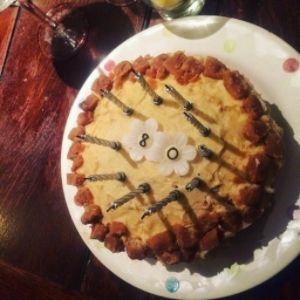 1. Celebrating my Grandma's special birthday! You wouldn't know it if you saw or spoke to her but she hit the big 8-0 and we went out for a lovely family meal where I took along this vanilla sponge with fudge icing and pieces which I baked.
2. My sister and I's gift to my Grandma was tickets to see the Matilda show. It was on Grandma's bucket list to visit a theatre in London, Charlotte and I had been wanting to see this particular one for a while and we all had a fantastic day. The set was out of this world and the children acting were so talented and impressive.
3. Post Matilda dinner at Planet Hollywood! My cocktail was called a Princess Martini. It was similar to a Pornstar martini so was obviously amazing. We ate way too much food!
4. How cute is this Halloween pumpkin cupcake Juan got me from Waitrose? I almost didn't want to eat it.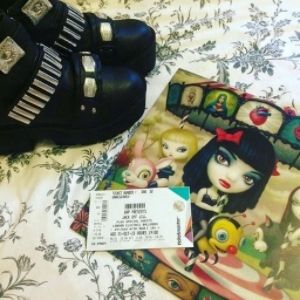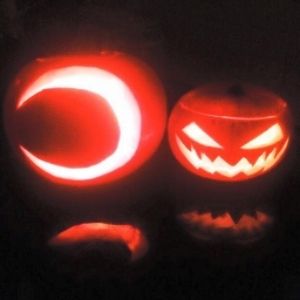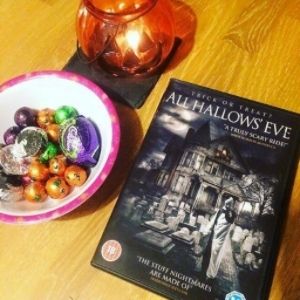 5. Every year, I struggle to find boots I like that don't make my feet gigantic but this year I've got sorted early with these chunky ASOS ones. I went to one of Jack Off Jill's final gigs and whilst it was emotional, it was also perfect. Find out why
here
.
6. Pumpkin carving! Juan does his so ridiculously quickly whereas mine took forever and doesn't look as good - boo! It was still fun to make.
7. On All Hallows' Eve, I had a weekend long sleepover with one of my best friends. We started off on the Friday with lots of themed treats and watched horror films back to back.
8. Come play with us, Danny....on the day of Halloween we dressed up as the Grady twins from The Shining and hit our local rock club. We got picked as one of the best costumes!
I've been watching...
The Skeleton Twins
Orphan Black Series 3
Game of Thrones Season 4
American Psycho
The Nightmare Before Christmas
Scream (Netflix series)
Robert The Doll
Silent House
All Hallows' Eve

I've been reading...
Lucky Us - Amy Bloom
Us - David Nicholls

I've been listening to...
Kerrang Radio
Jack off Jill - Clear Hearts Grey Flowers




Bloglovin / Instagram / Twitter