How quickly is June flying by? I thought I better hurry up and let you guys know what I got up to in May before it's time to do this month's!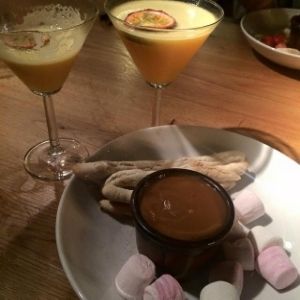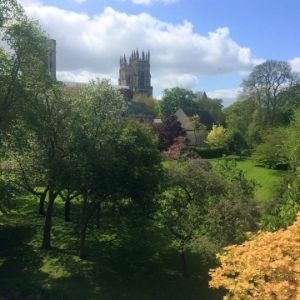 1. I know, it's alarming seeing me dressed up but, I went "out out" in Reading. It was good fun but I won't be straying far from my bottles of Prosecco and a night in watching Game of Thrones, I'm afraid.
2. Lush Oxford Street! I did a post on what I thought of the new flagship store which you can read here. My r eview of the products I bought there will be up in 2 posts time so, keep your eyes peeled!
3. Pay day Pornstar Martinis and salted caramel fondu with marshmallows and cinnamon bread sticks - to. die. for!
4. We went on a weekend up North! First stop: York. My Grandma lives there and we took her for a curry and she took us on a quick walking tour of the city.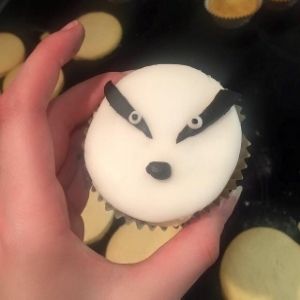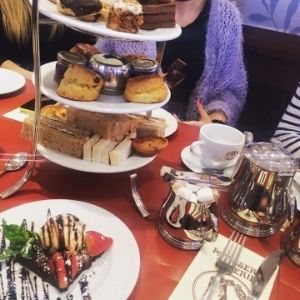 5. The second and last stop on our 48 hour trip up North was Manchester. We stopped off at Revs for drinks before going to see American Football live.
6. Badger cupcakes for a baby shower! Why badgers, you ask? The mum-to-be's son has mainted throughout the whole pregnancy that his new sibling would be badger, ofcourse!
7. My first afternoon tea at Patisserie Valerie because there's no such thing as too much cake.
8. I felt like I was in a woodland fairy tale whn I got lost taking Rocco for a walk! I took Juan back thinking it would be an ideal location to take photos for my first OOTD post and all the bluebells had died - boo!
I've been reading:
Handmaid's Tale - Margaret Atwood - still! The Miniaturist - Jessie Burton
I've been watching:
Game of Thrones
I've been listening to:
Girlpool - Before The World Was Big


Bloglovin / Instagram / Twitter