My photo collection seems themed: food, flowers & drink. Due to moving in to the flat, my social activity has been somewhat limited but I've tried to make up for that by throwing in what I've been listening to, reading and watching.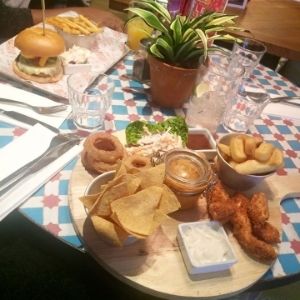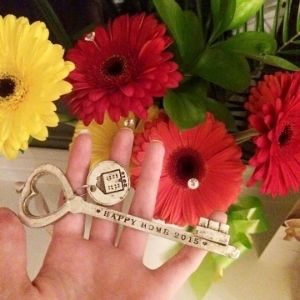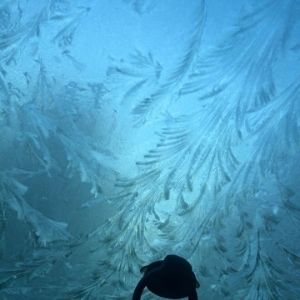 1. Vodka Revolutions seems to be Reading's kept secret when it comes to food. With it being down the road from the office, my work pals and I seem to frequent there regularly and with dishes like fries topped with pulled pork and cheese on the menu, can you blame us? They do really need to sort out their customer service though - don't go here if you want a quick and easy meal or service with a smile.

2. When we moved in, my sister and her boyfriend were kind enough to help us and gave us cute gifts including these beautiful flowers and a happy home 2015 key.

3. A big group of us went to Coconut, a Thai restaurant for Amy's birthday. It was a really lovely evening and I did my strange lots-of-starters-as-a-main thing. The calamari is the best I've had anywhere, ever.

4. I went to my car one morning, having been told it was "frosty out" which obviously meant "Elsa from Frozen got really pissed off by your poor parking and her powers left these pretty patterns on your windscreen.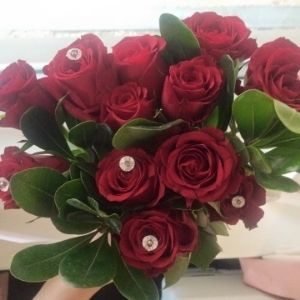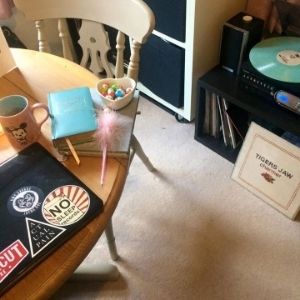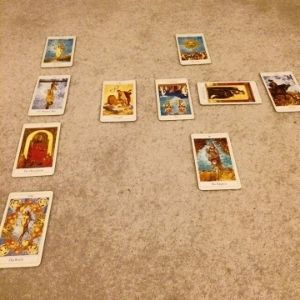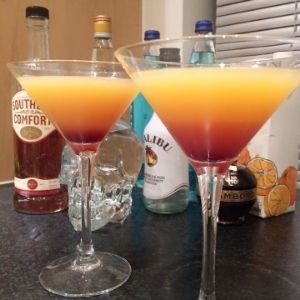 5. I got spoiled on Valentines day with these roses and a trip to London. You can read about our amazing meal at Ember Yard
here
. The day after I took Juan to the IMAX to finally see Interstellar which although I can appreciate, hurt my brain a bit.
6. Last weekend was really productive in terms of "life admin" and more excitingly, blogging. I have so many ideas and have been feeling so inspired, excited and as a result, motivated.
7. I had my tarot read for the first time. I have to say I was really lucky and all my cards were very positive! I a dubious as if you try hard enough you can apply the concept of the cards to your life (most people go through some kind of change at most points change or have a man or woman of some description in their life, for example) but it was interesting and good fun.
8. Emily and I had a cocktail night and watched horror films. I was really impressed that we managed to nail the layered effect and most of the experimental combinations were actually tasty.
I've been reading:
#GIRLBOSS - Sophia Amoruso, Is Everyone Hanging Out Without Me? - Mindy Kaling, We Should All Be Feminists - Chimamanda Ngozi Adichie, The Taxidermist's Daughter - Kate Mosse & Daughter - Jane Shemilt.
I've been listening to
: Die Mannequin, Royal Blood and Nai Harvest.
I've been watching
: Interstellar, Insidious 2, Broadchurch & Fortitude.


Bloglovin / Instagram / Twitter