It's that time of the year where everyone is reflecting on the past 365 days and plotting for the coming year. For me, 2014 has been a busy year. I've had 2 job & 4 different addresses - a LOT had changed. Here are my highlights!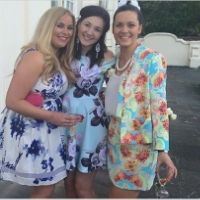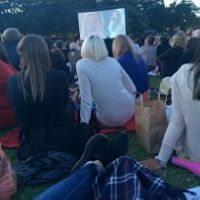 Million Women Rise March
For International Women's Day, I went to London for the Million Women Rich march which was created to oppose and raise awareness of violence against women and children. We congregated next to Selfridges and marched to Trafalgar square where there were various speakers from different charities and organisations as well as singing and dancing. It was an emotional day, as it's a cause close to my heart and because I'd beaten anxiety and gone to the event alone. I'm going to make time to go to more events like this next year.
Snowy's Wedding
My Dad (Snowy) got married in May. It was a lovely service and fun day - particularly as I decided to join the band as a tambourinist. However, I was a little too enthusiastic and had majorly bruised hands the next day, oops.
Courtney Love Gigs
If you know me or follow me on Twitter, I don't need to tell you that Courtney Love is my favourite musician/muse/hero etc etc etc. So, when it was announced that she was touring the UK again, I screamed and then bought tickets for 2 of the dates. She. Was. Amazing.
Mean girls outdoor cinema
When you're dating someone, and they suggest going to an outdoor cinema to see Mean Girls, you can be pretty certain that they're a keeper...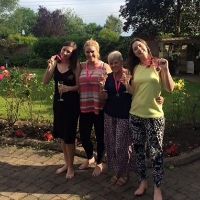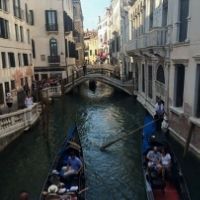 Race for Life
My sister, Grandma and I do the Race for Life every year in memory of my mum. In 2013, I ran it for the first time, hungover after a gig the night before (seems to be a running theme) and this year aimed to do the same – the morning after I spent the day at Lovebox festival. The course was much tougher and the weather a lot hotter so I did have to stop a few times but I did run the majority. We were joined by our new sister raised £600 and my previous employer did a scheme where they match what you make up to the value of £500. £1100 – not bad at all! Thank you to everyone who sponsored us and this worthy cause.
Venice
In July, I was whisked away by my boyfriend on a surprise trip to Venice. The weather was amazing, the food and wine were too. We spent the days wandering around exploring and had dinner by the river in the evening.
Turkey
The girls and I went to Marmaris in Turkey for a week in September. Being away in the Sun, doing not a lot was wonderful and great to spend time with my friends, drinking cocktails and having fun - much needed before starting my new job the following week.
Wales
In October, I was whisked away again! This time to a beautiful brand new cottage in Wales, in the middle of nowhere, with our own hot tub. I was so overwhelmed when we got there as it was just breath taking. By day we visited a near beach town and castle and by night we looked at the stars from the hot tub, which was amazing down to no light or sound pollution. I am very very lucky and that weekend was one I will remember forever.
Hope you all had a good 2014 and thank you to everyone who contributed to mine!


Bloglovin / Instagram / Twitter