With blogging, I use my Photobucket account which I first set up to host images for my Myspace profile. Logging in, I felt smug that I remembered my password from when the account was set up in 2004. Then it hit me...that was 11 years ago, meaning a decade has passed since the beloved Myspace days.

Here are 20 signs you were a Myspace Kid, illustrated with my shameful selfies - enjoy!


1. You know exactly who "Tom" is.

2. You, your friends, hell, everyone you knew, was OnFire or AtTheDisco.

3. You and your friends took photos together with your feet pointed inwards.

4. You have limited and now useless knowledge of HTML from updating your background bi-weekly.

5. You have whispered or, had the following whispered about you "That's *enter name here* off of Myspace!"

6. You miss doing those long and pointless quizzes that we all posted in bulletins.

7. You knew you were in BIG trouble with a friend if you slipped a couple places on their "Top 8"

8. You know what a "Whore Train" is. How about L4L?

9. You understand the struggle of trying to choose the perfect profile song to symbolise your troubled teen life.

10. You knew and had perfected the "Myspace Angles" (a selfie without front facing camera, often taken infront of a mirror).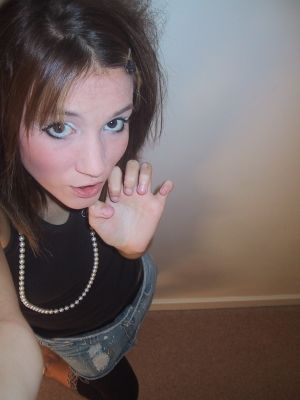 11. In aforementioned photos you posed with a claw, peace sign, with your hands making a heart sign, your finger pointed to one side of your mouth (why?!) or did a sideways duck face.

12. 3 words: Fringes and eyeliner. Too much wasn't enough.

13. You and your friends' hair colour was black, bleached or combination of the both.

14. As for hair style, it was all clip in hair extensions, as much backcombing as possible, as well as big hair clips or emo head bands.

15. Piercings and stretched ears. But make sure you list each piercing and how big your ears are in your About Me, or it doesn't even count.

16. Gigs. So many gigs. Give It A Name was the social event of the year.

17. Speaking of which, your favourite bands included Paramore, Fall Out Boy, The Spill Canvas, The Scene Aesthetic and ofcoure My Chemical Romance.

18. "<3" "ily" & "yew" were popular features in your written dialect & you made "signs" for your fave Myspace friends. 19. Your favourite accessories were your backpack, studded belt, Converse or Dunlops & bead necklaces. 20. You held off getting Facebook for as long as humanly possible because you didn't want to let go of Myspace.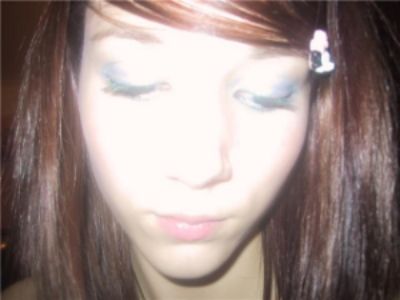 Were you a Myspace Kid? What are your favourite memories from the Myspace days?



Bloglovin / Instagram / Twitter